The function room is back! 0
---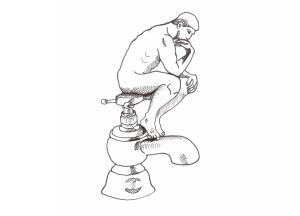 It's been a while.
Sometimes you get a feeling and when it comes you just have to follow your instincts. It works for rooms just as much as the punters that occupy them.
So we lost the function room.
It went, disappeared, vamoosed to a place where function rooms go where no-one even knew it was there, where nobody could book it or ask questions. Can we change the seating? Do you do food? Can we have a late bar?
What went wrong?
No-one knows for sure. We got there for early doors one evening and there was the sign: "Function room closed until further notice". What had happened? Human curiosity took momentary hold but none of the bar staff would come clean. Perhaps they really didn't know. It was a mystery.
It was there one day and gone the next.
It spent time out of our lives which were poorer without it but we coped. We soon forgot it had been there at all. Occasionally someone would bring it up in conversation but by and large it had gone. Then we stopped talking about it and went back to our usual beer-inspired bar room banter. Where's the cheapest place to buy car batteries? One hundred and one ways to cook with mushrooms. Guaranteed ways of getting an upgrade to business class on a long haul flight! Not!
Where did it go?
Only it can tell us that. Function rooms are notoriously discrete. What goes inside a function room stays inside a function room. It's part of the contract. It's what makes the relationship work. It's kind of special. And anyway it wasn't there for us to ask.
Then one evening we came in.
Something was different! Something had changed. We looked around. The condiment tray was there in its usual place on the mantelpiece. The blackboard had a different list of guest beers but that was normal. Guest beers come and go.
I looked at the notice board.
I probably stared at it for some time before the realisation hit me. I was only half concentrating, listening to the conversation at the small round table where I was sat. There it was!  A new posting  shouting at me in bold  black lettering on white paper .
"The Function Room Is Back"
The staff carried on as if it had never been away. Nobody mentioned that time in our lives where it had not been a part of our lives. We still carried on talking our undoubtedly witty conversations, the meaningless drivel that should stay inside the pub, where it belongs.
But now there was more.
Christmas Parties @ The Victoria. Bookings now being taken. Speak to the events coordinator at Charlotte House (or Neil).
The function room is back!