Something's brewing (this May bank holiday…) 0
---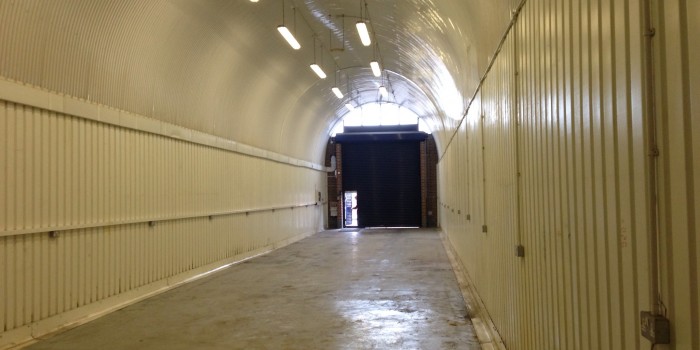 History of brewing is intertwined with the culture and architectural past of the United Kingdom.   It was back in the 1550's when be magistrates began to control brewing, but not until the 18th century until London saw some of the first industrial breweries to serve the mass market.  Some of those power houses of increasing automation and labour saving techniques produced some wonderful buildings which still exist around the national and London landscape – the lovely Hole's Castle Brewery (now offices) in philosopher-in-cheif's own Newark, or the wonderful and equally grade II Truman's Black Eagle Brewery in Brick Lane, Spitalfields.
Technology has been the boom industry for the past 30 years, with great big monolithic datacentres peppering the docklands and other cities around the world.  Strangely akin to the growth at the heart of the English brewing industry in Burton upon Trent, where their output and employment trebled every 10 years between 1850 and 1880.  What lies within the aforementioned Trueman's site now is in fact a datacentre of a company called Interxion.  Maybe we can find some good datacentre sites to turn into breweries in a few hundred years time… let's not get going on "built to last".  Keep with me, I'll get to the point…
So in London, only two of the original 18th century breweries from yesteryear still produce beer – Fuller's Griffin Brewery in Chiswick (anyone driving out of London via the M4 can't fail to spot that one!), or Stag Brewery over in Richmond.  They're both fine sites, but they're not the only brewers in town…
The London Brewers Alliance, a relatively recent loose association of anyone commercially brewing in London, counts 44 brewers in town.  They're in their Chiswick palaces, hiding under railway arches (ah ha, the photo finally makes some sense!), or in converted timber yards.  No space is seemingly inappropriate to brew in, but we are entering a period of craft, small batch, and authenticity in what we as consumers want to spend our money on.   What's more, and here's the point of the three hundred or so words you are reading… they're showing us what London can do, all in one place – a railway arch in Hackney, this May bank holiday (3-5th) http://londonsbrewing.co.uk.
Thanks to English Heritage for some pointers on history [1]!