Online Arts Festival by philosopherontap 0
---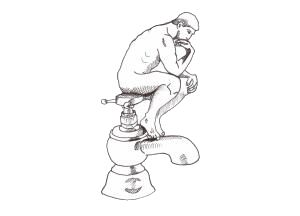 everyone is invited – bring cheese and wine
This is it. The first Online Arts Festival by philosopherontap. It is being held on Facebook and there is no limit on how many people can exhibit or just come along and see what's going on.
The idea is that people leave a post in the event page and stick around to discuss it with others who can ask questions by commenting. The post can be a picture, painting, poem, prose and even other things not beginning with p. Could be a live piano performance (dang it p again). You can set up a live stream as a post using your phone.
Notionally the Online Arts Festival lasts from 7.30pm to 9.30pm on Tuesday November 15th but in reality you can hang around for as long as you like. If people are looking at your stuff why wouldn't you.
Bring your own cheese and wine, or whatever floats your boat. Also feel free to tell your pals and promote the event, especially if you are going to exhibit.
Check out the Facebook event, see what you think and if you like what you see sign up.