The Blind 0
---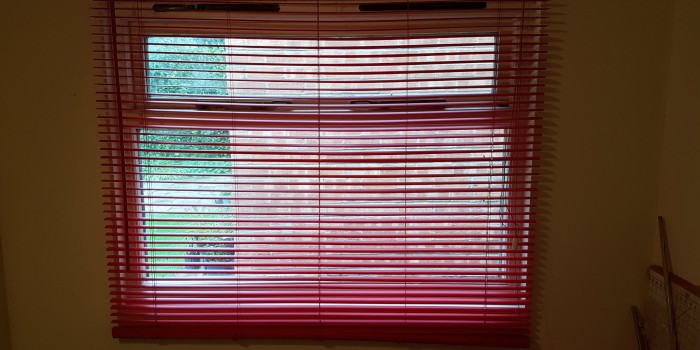 I had faith
This project has been on my list longer than any I think. It's been one of those "when a man says he will do a job he doesn't need reminding every six months" situations. To be fair Anne hasn't given me much grief. The blind has however been a persistent line item on the list for much of this year. I knew I would get it done eventually. I had faith in myself.
It took me approximately 90 minutes to put up this morning. I didn't record my exact start time but I finished shortly before noon. Whilst doing the job I had the Ken Bruce show on the wireless in the garage and the front garage door open to let in some natural light.
You can see that the blind is largely cosmetic as the wall of the kitchen extension blocks out much of the light anyway and certainly the window is not in a position where privacy is required. Nevertheless if Anne want's a blind she shall have it and I think that the end result looks attractive.
The room is the former garage that is used as a gym and store. Not much time is spent in it.