What's the capital of Albania? 0
---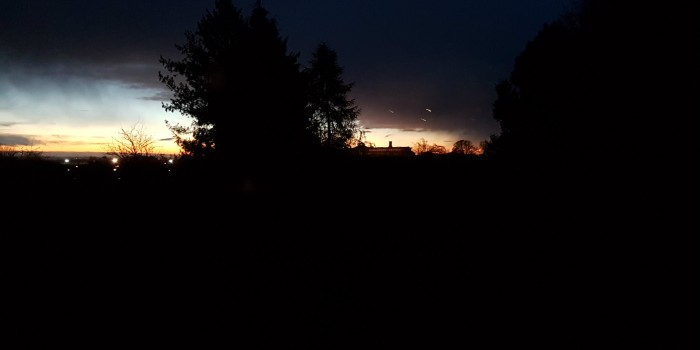 2rly for that sort of question
8 teams in the pub quiz at the Eastgate. We came joint 3rd. I think we were only 2 points or so behind the winners. As usual I didn't get many answers. I'm totes rubbish at "pub" quizzes. Wasn't on top form anyway and drank orange juice instead of wine. The late night the previous evening did for me I think. My virulent cough seems to have abated though which is good news.
Today Anne is off with Rachel to the borough of Pete. She is also going out tonight and I am taxi driver both ways. Doesn't seem unreasonable although it will feel strange for me to have a quiet night in on my own on a Saturday night. Won't do me any harm. A few quiet nights wouldn't do me any harm. Next timetabled "occasion" is Wednesday in London for my Working Lunch.
Downstairs pre dawn again. Eyes are somewhat sleep filled and the heating hasn't yet kicked in so it isn't exactly warm. Not quite refrigerator like but that may be only because I have two blankets draped over me. I'll get up and make the tea in a bit. It's a Saturday so it doesn't need to be quite as early as a school day. On the other hand Anne is being picked up at 8.45 so she will be wanting to be up and at it.
Some of these early morning posts might be getting a bit repetitive but they do represent the state of play at this time of day. All quiet in the house, the sound of the clock ticking and the occasional car on the road.
In other news my droid upgraded its software last night. I woke up at just before six and entered the passcode which prompted it to then upgrade all the applications. I quite like it when that happens. At least when it happens without a glitch and I have to say I don't seem to have ever have had a glitch. Fingers crossed eh? Makes me think the great god Google is looking after me as I sleep:)
Tea time…
Featured pic doesn't really do justice to the red sky this morning.
…
Back in bed and having a lie in. Anne is up and sorting stuff. Our bed is very comfortable. Today it has been determined that I will cook a lamb stew for tomorrow. This task has been accepted and will require some consideration. The issue is how to make the liquor in the stew thick and tasty. Lamb stew can turn out quite thin. Root vegetables and leeks will be involved. Also dumplings. A stroll around Waitrose beckons. What's the hurry?
Good word btw don't you think? 2rly – twirly – too early.
…
My last shave was Wednesday morning. Just realised. It is Saturday. Not going to shave this morning. It is a Saturday. Historically I have never shaved on a Saturday. All down to the days when I played rugby. Shaving on a match day was weakening the skin. It was also normally a sluggish start after a night on the pop on a Friday night. I would shave after the game before the Saturday night out.
…
Lamb casserole prepared and in the oven at gas mark one. Next up ham sandwich or simlar. This afternoon breadmaking followed by Wales v Japan at the Millennium Stadium.