rain on window 0
---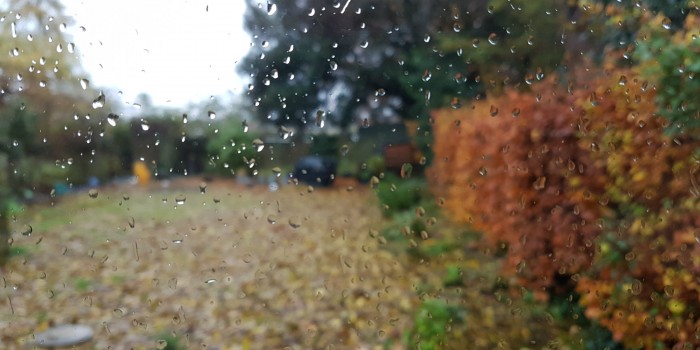 stays mainly in Lincoln
It's horrible wet day out there. Opted to go to the gym this pm rather than a swim first thing. Healthy fruit and fibre for breakfast. Working on a quote on behalf of Netaxis and also trying to sort out the DNS for joefest.co.uk. Email account is working but struggling with the A name redirect for some reason. On live chat with Namecheap person right now.
The beech hedge is looking decidedly rusty. The hedge doesn't lose its leaves in winter. They just turn a rusty brown which is a good thing. Not only is it a nice colour but it means it never loses its opacity. Never thought of a hedge in terms of opacity but that is what it is for. Cover. Privacy.
Quiet morning in the house. Mondays alway are. Anne has her Monday Group and she listens to kids read at Eastgate School. After that she is off downtown. She has a very full schedule. DNS sorted btw. natch.