Today I bought 0
---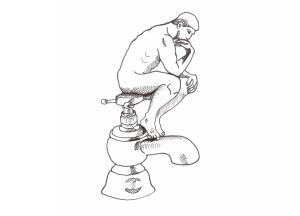 some crumpet
Today I bought some crumpet, rhymes with trumpet
I like a bit of crumpet, me
Almost too hot to hold and dripping with butter
To be eaten quickly so you can move on to the next one.
Today I bought two packets of porridge, 39 pence each
I'm not a porridge lover, me
Stifflingly tasteless, whatever you add to give flavour
To be eaten by others whilst you have something else.
Today I bought some bog roll, luxury, pack of nine
Bog roll is something I find essential, me
Unless you have one of those posh Japanese loos
That clean you up afterwards, which we don't.
Today I bought some smoked salmon, it wasn't on the list
More than she bargained for, Anne
But that's what you get when I go to the shops,
Spot a "bargain" and assume that someone will eat it.
We did:)