fancy dress 0
---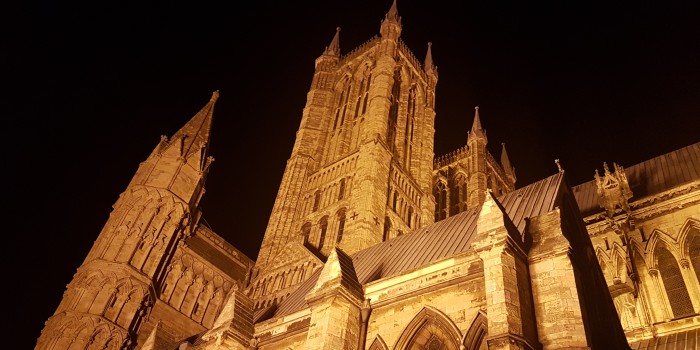 wescot and tails
Picking up my fancy dress this morning. Tails. Then lunch with Jackie and Paul Gordon who are swinging by with some bottles from their vineyard in California. I worked with Jackie in my first job at MEDL. Then lunch at the Wig and Mitre. Also have to pack for London tomorrow. Two days of partying. Actually quite a lot to do – bit of work too.
Last night's loaf turned out a little dense. This doesn't matter so much. I recall that at university in Bangor I used to buy a dense wholemeal loaf. Couple of slices were a meal. This morning I thinly sliced the bread for my bacon sandwich. A lot easier with a denser loaf as is the spreading of butter, especially at this time of year.
We have 155 folk signed up for tomorrow's Christmas bash. This isn't quite as much as at the peak where I think there may have been over 200 but it is still a good crowd. People flying in from France, Holland, USA and Sweden. Not bad. Bit of a bop. I've ordered 50 bottles of champagne. Menu is based on that in the First Class Salon on the Titanic on the night it sank:
The First Course
Mock turtle Soup, served in a Shot glass
The Second Course
Cold Poached Dressed Salmon, Garnished with Cucumbers & Salmon Caviar
The Third Course
Seared Scotch Sirloin Steak, Pink Peppercorn Sauce, Garnished with Foie Gras
The Fourth Course
Woodland Mushroom & Ale Vol au Vont
The Fifth Course
Truffle Oil Roasted Chicken Lyonnaise, White Wine and Parsley Cream Sauce
Legumes
Pomme Parmentier & Rosemary
Vichy Carrots
Petit Pois a la Francais
The Titanic menu was ten courses. Wouldn't have made for easy swimming would it? I suspect these are only small courses but it is a bit of fun and there is something for everyone.
…
Jackie called to say they were running late and would have to swing by next week. Also fancy dress lady rang – the waistcoat dropped off the hanger and she still has it! Will have to pick it up en route tomorrow. At least I will be skipping the boozy lunch which rescues the afternoon. May pop out for early doors.
…
The featured image is one I took whilst waiting for John to meet me after his sax lesson. Down the side of Lincoln Cathedral. Innit.