Staring down the barrel of a gun 0
---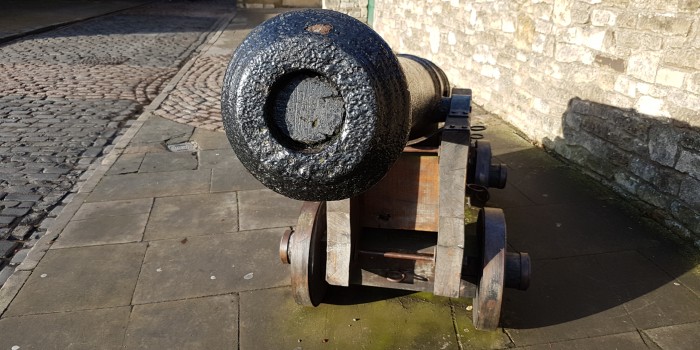 trust nobody
You think we live in a nice provincial town. Rarely get any trouble around here eh? Open your eyes. There are instruments of violence all around you. Even here in the bustling tourist heartland of the city known as the cathedral quarter it is possible to find yourself staring down the barrel of a gun. You need to think about what you might do in such situations. Here are a few pointers to get you started.
Trust no one and carry your own means of defense.
Watch your back
Avoid dark alleys
Carry a personal alarm
Carry a concealed gun or blade
Always move about in groups
Stick to well lit highways
Never get out of your car
Don't live in Emurica
Attend martial arts classes
You have better go prepared. Don't trust anyone. You could be in for a blade between the shoulders or a cannon ball between the eyebrows.
Happy Christmas from the philosopHerontap security team
Advisory note: Please make sure that any advice you follow is legal in your own jurisdiction. We wouldn't want the forces of law and order deciding that society would be safer with you in the slammer.