Christmas Day 0
---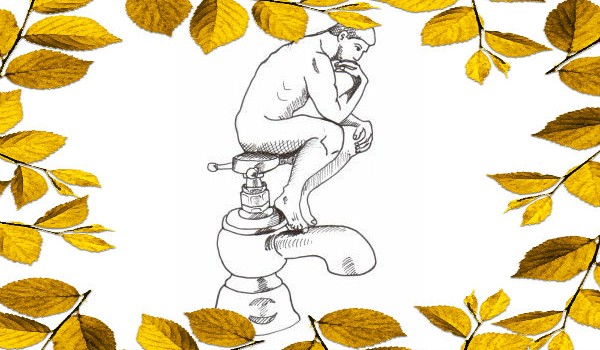 ph1l0soph3r0nt4p
It's been a great build up to Christmas. Seems a long time now since it actually started with the Davies family Christmas Market Party. First weekend in December so an early kickoff to the festivities.
The next event is the London Christmas Party, long since known as trefbash although this year it was officially lonapbash. This year's was a stunner with the theme of "What I was wearing when the Titanic went down." Son Joe Davies sat in with the band with his horn. The following day we had a great family day out in London. V&A museum, The Parlour at Fortnum & Masons, cocktails at the Waldorf and finally margaritas and fajitas at Cafe Pacifico.
The build up continued with parties lunches and beers in pubs with the climax really the Carols and Jazz night at the Morning Star. The singing was terrific and the jazz, supplied by Colin Dudman, Joe Davies and John Davies, was outstanding. I have avoided stepping onto the scales. That is something for the New Year.
There is something wonderful about this time of year. All the kids are home, dad and my sister Sue are here and sister Ann has also been up for a visit so we had one day where we were all here. Also Anne's sister Sarah is with us.
The pile of presents under the tree continues to grow. There is something not quite right about this but I'm not going to rock the boat. As we all get older and more people have sources of income other than the bank of mum and dad the individual abilities to contribute has increased. The fact that we have a great time does make me think about people who are no longer around to be with us. Mam and Anne's parents Rene and Keith. We think of them and miss them.
They have been a huge part of making what Christmas is all about for us. I realise that the notional reason is the celebration of the birth of Christ. For me that's a side show. I love singing carols but I like them for the tunes and memories they evoke rather than anything to do with the sentiment of the words themselves. Carols are part of my childhood and memories of Christmas time, the exciting wonderful memories of being a part of our family. Christmas is a family event supported by our long traditions.
These traditions even come down to little facts such as that on Christmas morning we have tinned grapefruit segments for breakfast. Never at any other time of the year. Maybe grapefruit segments were rare delicacies when my parents were kids. Probably. It would have been during the Second Word War. We don't only have grapefruit. Usually there is something for everyone on the table.
I am writing this on Christmas Eve as the house will be chaotic on the day itself. At this time the veg has already been peeled and chopped by Sue and John. The parsnips are precooking ready to be coated in parmesan cheese and flour and then stuck in the fridge until needed on Christmas Day. Anne has taken Sarah to church with John and Hannah is preparing sticky toffee pudding as an alternative to Christmas pudding. Joe and Tom are sat in front of the fire playing a board game they have just invented. The house is at peace. We may pop out to the Star for a swift un or we may not. (we did and got the big table in the corner on the right – result).
Christmas Day itself I'll be picking dad and Sue from the Lincoln hotel early. They are coming to us for breakfast instead of having standard hotel stuff. Then we will open the presents. In times gone by this would have involved a frenzy of flying wrapping paper. By now we are probably more civilised. At noon we have some friends coming around for drinks for an hour and then I'll be in the kitchen. I'll already have put the meat in at 9am or so. 5.5kg of prime beef rib. The rest of the day will go much as at any other household. A combination of over eating, drink and sleep. There will be chocs and brandy. We may watch TV. I doubt we will watch the Queen.
Not everyone will be doing this. There will be many people on their own and some without a home to go to let along a dinner on the table. Some families will have very recently lost a loved one and Christmas will involve significant sadness for them. For this I am sorry. 2016 has been a particularly turbulent year. Wars around the world seemed to intensify. Political decisions have gone in directions that I and many others have disagreed with but have been unable to do anything about. Trump. Brexit. Based on this is it easy not to be particularly optimistic about things in 2017 at least on a global scale.
On the personal front you have to have optimism. Life is there to be grabbed. As we come towards the end of 2016 and head into next year all I can say to you is do stuff. Do something that gives you a sense of satisfaction. If you disagree with what our political leaders are doing shout out about it. Don't let them get away with it.
Just to finish off I'd like to wish all my friends and family a Merry Christmas and a very Happy New Year. Thanks for putting up with me and my ways in 2016 and I hope I am able to adequately return your friendship in 2017.
See ya soon 🙂