If a picture paints 500 words what would those words be? 0
---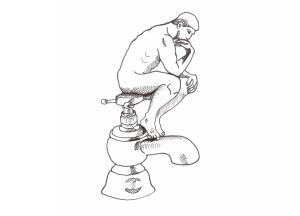 Another online Arts Festival Event – 7pm Thursday 23rd Feb
Here we go folks. It's the next phil0s0pher0ntap online event for arty types, literary types, any other types really. Here's the deal.
Someone publishes a picture on the phil0s0pher0ntap website as a featured image. Others write 500 words about that image. Simples.
What people write is entirely up to them. You can choose more than one image to write about, just post and image or post and image and write words. Could be words about your own image or someone else's.
You can do this now although see instructions below on how to do it.
To do this you can either
1 Message me and I'll create a login for you – I'll need your email address. You can then post.
2 Message me the photo (max 2MB please) together with your email address and I'll create a login and post the pic for you.
You can use the login to post other stuff. You either need to have used wordpress before or be willing to learn. It isn't difficult.
A few guidelines
You can either publish your own Picture Title as the title of the post or leave it to me to decide.
Pictures should be no more than 2MB in size – any bigger and page loading times start to lengthen. Smaller is also good.
Pics should be no smaller than 300 x 300 pixels in size because otherwise they won't share to Facebook.
Lets keep it to one picture per User – wordsmiths won't need to be logged in. They just need to leave their email address and name/nom de plume.
Pics should be published as featured images. If you need help with this ask but there is a link down the right hand side of a new post (you need to know how to create a new post obvs – again ask)
For the 500 words just write them using a wordprocessor – exactly 500 words and copy and paste into a comment under whichever picture you want to write about. The comment won't appear immediately. We want to hold back the words until the night of the Event.
On the night (7pm Thursday 23rd Feb) I'll publish all the comments and everyone will be able to see all the words within a few seconds.