Flight to the Isle of Man 0
---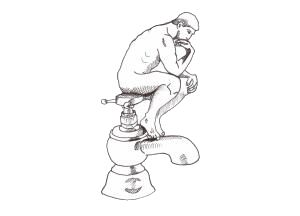 UK is covered in cloud.
2 worlds
Above the cloud
Below the cloud
We are descending
Gradually approaching the cloud
What lies below?
Frozen Arctic wasteland
Ordinary people leading ordinary lives
Is such a thing possible?
Bit of a disappointment I can't see the Isle of Man. Maybe we aren't there yet?
Strange to think that below the clouds might be the Irish sea
Boats
Waves
Fish
The cabin attendant goes about her business. She is prepared for landing
Now I can see the sea. It looks calm
The plane banks and Laxey comes into view
Followed by Doolish