Awake in bed 0
---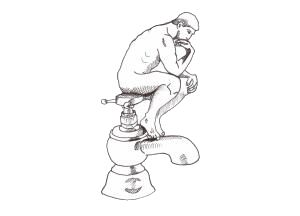 I lie awake in the darkness, listening.
The constant rhythmic flow of my breathing.
Still alive.
No traffic noise.
Anne stirs and gets up.
She doesn't realise I am awake.
Feels odd without her there.
No touching of bodies, no sensing her presence.
Hours later she returns, shuffles, falls sleep.
The pre-dawn chorus lures me back to dreamland.