Thursday 22nd March 2018 0
---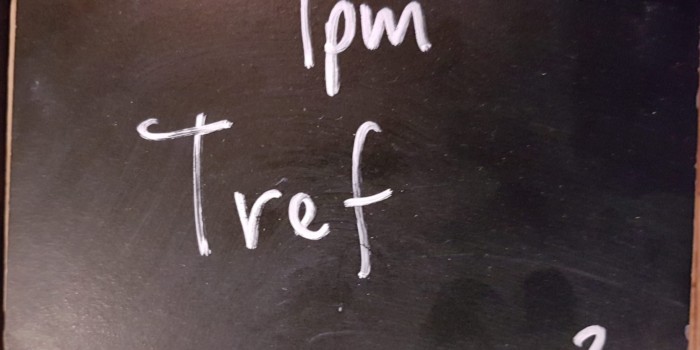 In theory I'm supposed to work on this train. In practice it is very full, not a smooth journey and has slow wifi internet access so all in all not conducive to doing anything constructive. That isn't to say writing this is not constructive but I don't have to use my brain and internet access speed isn't a factor.
The train is full because another one was cancelled. I had a seat reservation so I am comfortable enough. These tables of four seats in first class are really only meant to be for two though so that you can stretch your legs out in front of you.
There are two blokes sat in the window seats. Casually dressed work colleagues. I know not the nature of their employment. Opposite me is sat a woman in perhaps her late thirties. She has a pleasant enough disposition but a sad looking face. She is travelling with her aged parents who are elsewhere in the carriage. She did avail herself of the full breakfast which ain't too bad on these Virgin East Coast Trains.
We are just leaving Stevenage. Twenty minutes or so out of Kings Cross. I am travelling light. Just my laptop bag. Jeans and fleece.  Comfortable. My first appointment in London is lunch with Dave Cargill. Thence to an ITSPA council meeting and finally a few beers with Kevin Baynes. An easy enough day.
The woman across the aisle is sorting out her makeup. Gotta be done. Presumably or she wouldn't be doing it. I too considered my appearance this morning and had a shave. Later, downstairs, I noticed I'd missed a bit under the chin so went back and finished the job off properly. I normally shave in the shower so do it "blind" relying on feel. Doesn't always work out.
There is quite a murmur of conversation in coach L this morning. Ladies chatting, bloke on his phone, keyboards tapping, a cough. Normally it is fairly quiet. I changed the word quite to fairly. Quite quiet for some reason was disquieting:) Sorted now 🙂
The train continues its race South. A large greenhouse races by on the right. Galloping across an open field! The trees are not yet in leaf. We look forward to foliage this year. A golf course appears on the left. No golfers. Don't really blame them.
Lunch today is at Ozone Coffee Roasters near Old Street tube. Google tell me it will be faster to go on the tube than in an Uber and that is the plan. Sometimes it is more convenient to be driven. You can use your phone. On this occasion we are talking 10 mins on the tube versus 20+ mins in a car.
The now fully made up woman speaks to the phone with a Liverpudlian lilt and the common set of phrases of phone using train travellers: I'm on the train, oh I'm in a tunnel, are you still there?
We whizz by suburban London. John Betjeman would have had a field day. A lot of flat roofs I notice. Feels as if rooves would be appropriate but it isn't. The spell checker also tells me so.