It's all just waffle anyway 0
---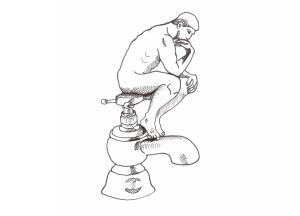 Sitting on the sofa in the TV room waiting for the taxi. It isn't due for another 25 minutes. There is probably a lot I could achieve in that 25 minutes but I've chosen to sit down and write this.
We are packed and ready.
Ian is coming round to share the taxi with us. Everyone is headed the same way. Tomorrow there will be 28,000 fewer people in Lincoln and the same amount more in London as half the City descends on Wembley for the Checkatrade Trophy Final. Checkatrade, a brand name that will be etched indelibly in our memories.
I had never heard of Checkatrade before this football season. I've not even looked them up to see what they do. I imagine the name tells us something. Not interested enough to find out tbh.
I'm not going to write any more. It's just waffle anyway…