Wet 0
---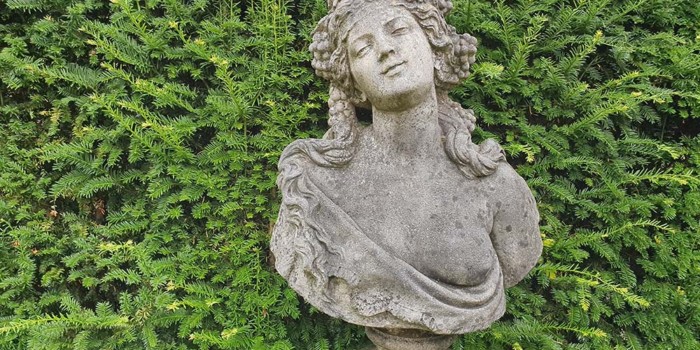 A dreary early morning with a wet garden and the rain still dripping off the trees. The traffic noise is louder because tyres make more noise with water on the road. I hear lots of dripping on the roof of the garden shed.
As I sit here I also have the light switched on in the garden shed. It is a dull morning. Still I have to doors open wide to the garden and am enjoying the contact with nature. Lets just hope it isn't raining when I have to go in and make the tea.
Over the weekend I did purchase tea making facilities for the shed from John Lewis in Liverpool. A kettle and a teapot. Unfortunately disaster has struck on the journey home – there is a small chip in the porcelain at the end of the teapot spout. I'll have to see if it is superglueable.
The shed is looking somewhat untidy right now as preparations for the Beyond The Woods festival get into overdrive. This is fine as one of the purposes of building this garden office was to take the mess away from the house. The investment is already paying dividends.
Post rainfall noise aside there is a stillness outside. Only a very slight breeze. I note I am overdue thinning out the apples. I did this for the first time last year and it really paid dividends with the best apple crop we have had in our time in the house. It isn't too late to do it this year but it will need sorting soon. Means getting the ladder out and really I'll want it to dry out first. See how I get on.
We had our first tomatoes yesterday. Three of them with one left on the windowsill to completely ripen. It must be said that they don't seem as sweet as last year's cherry tomatoes but I'll withhold final judgement until we have had more fruit and it is at least looking like a bumper crop.