Autumn arrives – or summer ends 0
---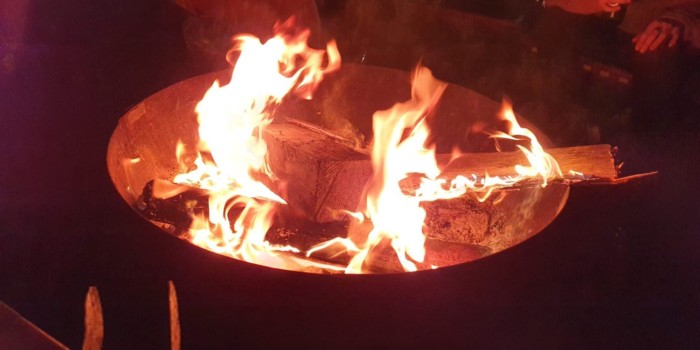 Sat in the garden office with the doors open to the autumn. It is still warm and in fact last night we lit the bbq and ate outside by the blazing furnace that is the kadai fire bowl.
A chicken and leek pie has been prepared and is sat on the worktop ready for the pastry and the final blast in the range oven. Carrot, green beans and spuds will accompany it together with quite possibly peas seeing as they are my favourite.
Today is day four of the last Ashes test. Another indicator that the summer is coming to an end.
The trees are still – there is the barest murmur of a breeze. I can hear the strains of the piano floating across the garden from the conservatory. I may light the fire. It isn't cold enough but there's nothing quite like a nice log fire. Adds life to a room.
The greenhouse is about at the end of its useful life for the year. Still some onions and carrots to harvest. Outside the raspberry patch is also nearly fully fruited, if I can put it like that. I will soon be able to shift some canes and put together the raised beds we have been planning.
The birds are singing…