bright and cold Sunday 0
---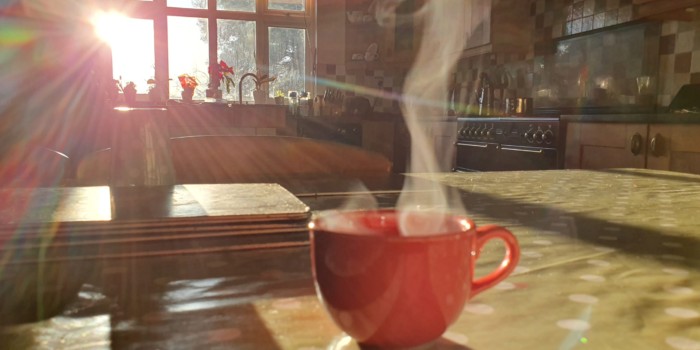 Hello to a bright and cold Sunday. The phone tells me it is minus one outside. This I approve. The lawn is speckled with frost. The sun is low in the January early morning sky and has yet to make an impact.
It isn't really early morning. 08.45 is middle of the morning for some but it is the Sabbath and therefore an allowable late start. Unless you are up early to set out the challices and prayer books or whatever they do in establishments where the Sabbath has relevance other than a lazy start to the day.
An imposing kettle shouts for attention. The sound of slippered footsteps across the kitchen floor. Rustling of packaging heralds a hot drink. I see books, in wall wires, gadgets and some papers that have been put in a pile for sorting.
Breakfast is over and a steaming espresso sits on the table in front of me. Good taste.
Elsewhere sneezing and a hairdryer.
The clock ticks.