Lincoln A to Z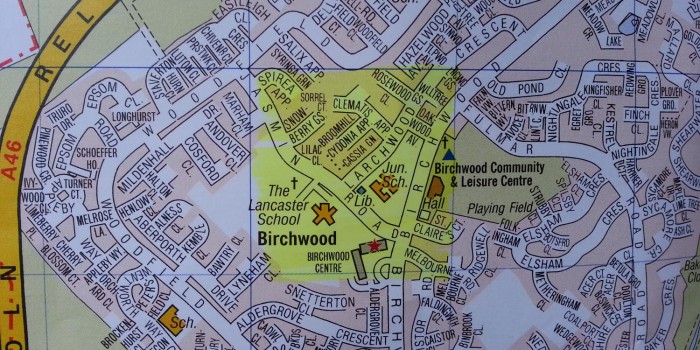 When I were a lad my first proper job, in 1984, was at Marconi on Doddington Road in Lincoln and Dave Hopkins and I used to nip home to his place at midday for a spot of lunch. Things were …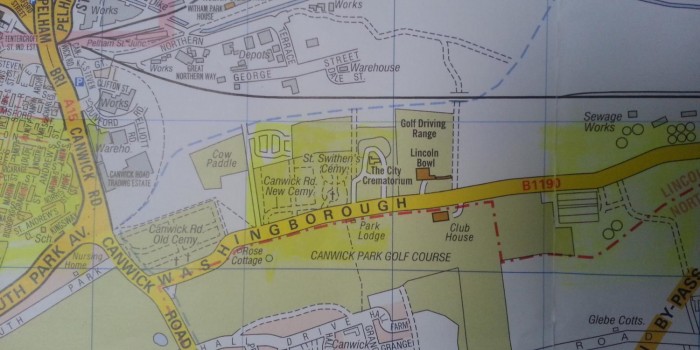 The question on today's lips is whether anyone has ever been killed by a golf ball on Canwick Park Golf Course and subsequently cremated and buried in St Swithen's Cemetery.
Being killed on the course but not buried in the …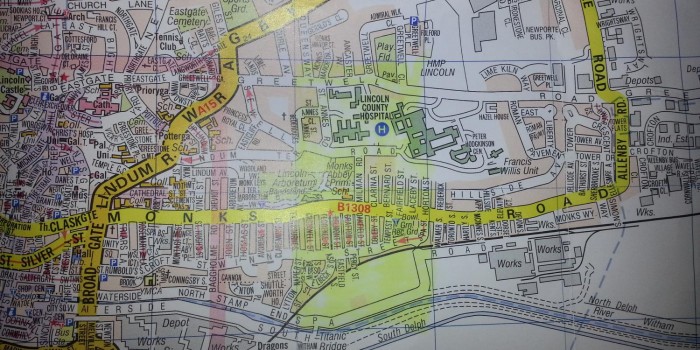 Christmas Day 1991 was a quiet affair. The two of us had Christmas lunch on our own at the house in Greetwell Gate. Anne was heavily pregnant and now two weeks overdue.
We went out pretty much every night in …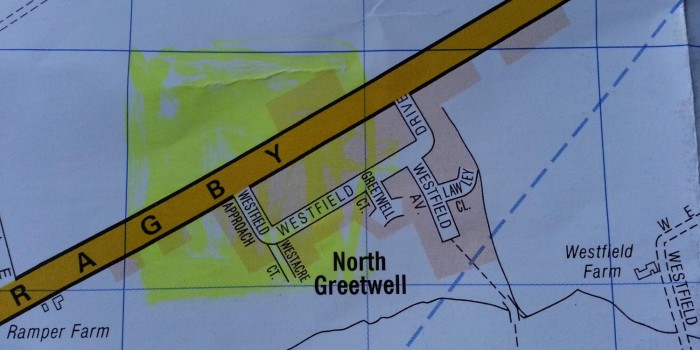 Part of the ancient Lawress Wapentake (apparently Lawress is Old English for "lark") the village of North Greetwell lies on the Roman highway the A158 Wragby Road heading in a North Easterly direction towards the Lincolnshire Wolds. The village comprises …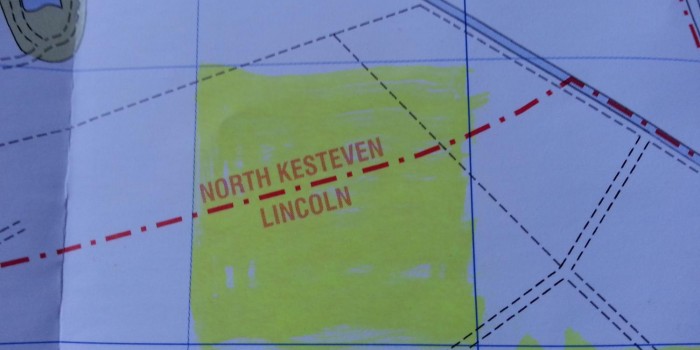 a stroke of the pen,
global game
empire and politics
arbitrary decisions
divided peoples
straight lines
far off rulers
hewing of nations
fields of Fen Farm
North Kesteven Lincoln – Lincoln North Kesteven
just like that





…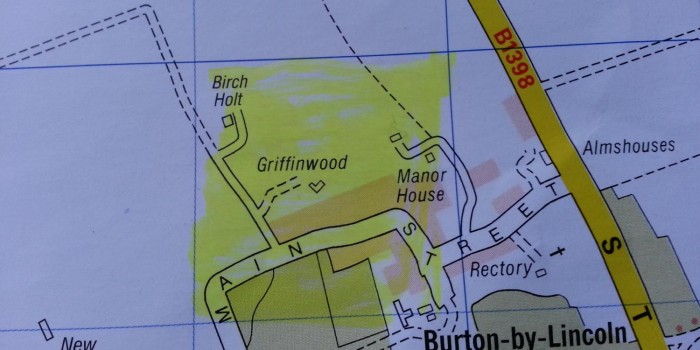 "WARNING – GRIFFINS NESTING"
Entry to this wood is at your own risk. The Department of Magic recommends that only groups accompanied by a certified magical creature expert proceed beyond this point. Whilst under normal circumstances griffins are known to …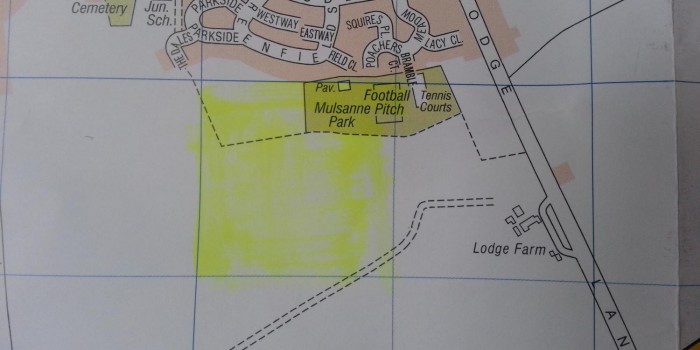 When our third child was quite young he went along to Saturday morning football at Mulsanne Park. We were never sure whether Mulsanne rhymed with frying pan or window pane. I was of the former camp but others in the …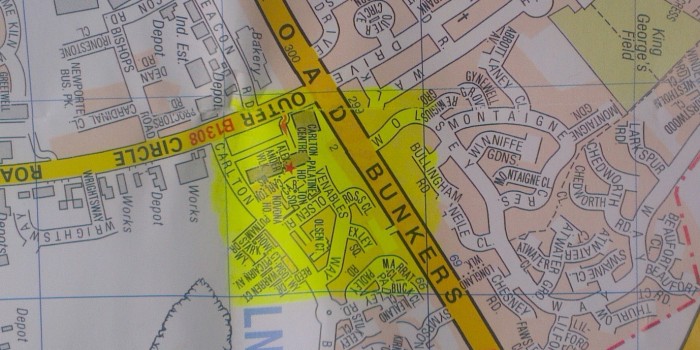 Did Roman legions march up Bunkers Hill, battling their way through traffic to Skegness? As they left the safety and confines of their city was it understood they were passing a special place? Maybe.
Did St Hugh tending his stone-carrying …