Wonderful autumn
It's definitely arrived. Outside it is mellow and damp and I have just picked some cooking apples to go with the apple and blackberry crumble we are planning for lunch. After the beef and ale pie. I need to pop out and get some custard and puff pastry. I like my custard cold. Like revenge.
Custard is a dish best served cold. I like that. Has depth. Meaning. Goes well in sherry trifle. And with apple and blackberry crumble.
This year is our first serious crop of bramleys. Anne's dad Keith gave us the tree a few years ago and it is now becoming established, if still in need of some growth spurts.
After lunch we will be waving farewell again to Joe who is off on the second year of his Newcastle adventure. Year two at university is one to cram as much in as possible. He is social secretary of the university wind band and also plays in the university jazz orchestra. Good times.
The house will be relatively quiet once more. Apart from the fact that John's drums are now in the attic where the roof and floor serve as the perfect amplifier for sound. Boy are they noisy. John sits up there practising with headphones on listening to a sound track.  Whenever you want to communicate with him you have to go up the ladder and wave to attract his attention. We can't complain. He has a good mix of activities – sport, music and of course online gaming.
Anne is preparing the veg before she heads off to choich. Also peeled the apples. I'm responsible for the pie. It's like being the bloke stood at the bbq but different. I'm not bad at pies, stews and roasts. The secret is good ingredient and slow cooking. I don't make my own pastry. Maybe one day. I'm told that the pre made stuff that you just have to roll out is just as good. Perhaps I'll try making it myself one day.
…
Bought some puff pastry in Waitrose. It's the perfect size for the dish so no messing about. All is quiet now with the inhabitants of upstairs doing their own thang and me tapping away whilst the pie filling simmers gently on the top of the stove.
Looking forward to when we need to light the fire. Doesn't very often get cold enough in Lincoln but it is nice to have it lit occasionally even though I will probably find myself sat there on my own. The house is big enough to lose a family of six without getting on top of one another and they all tend to find a space somewhere. On the rare occasion that they are all home that is.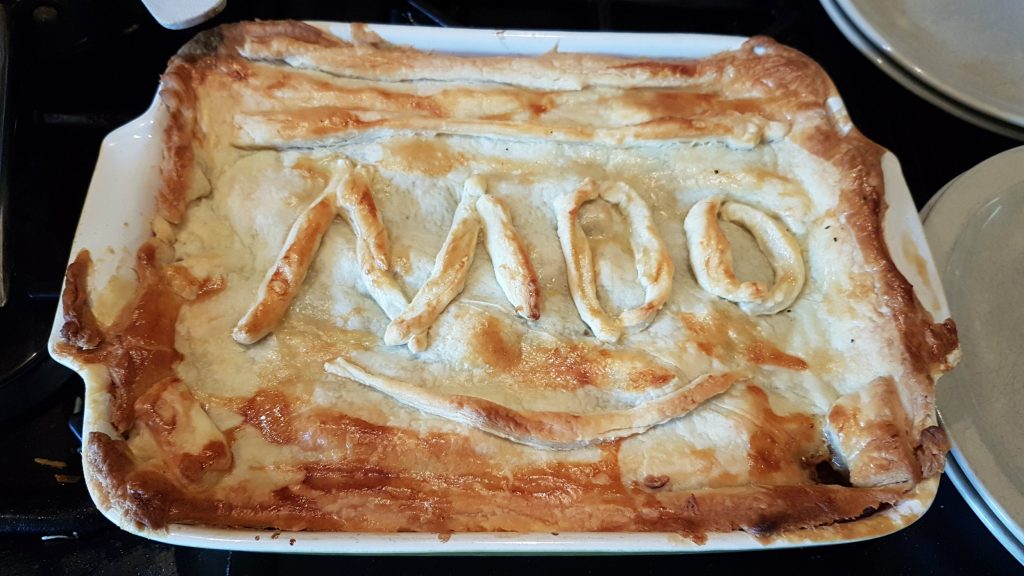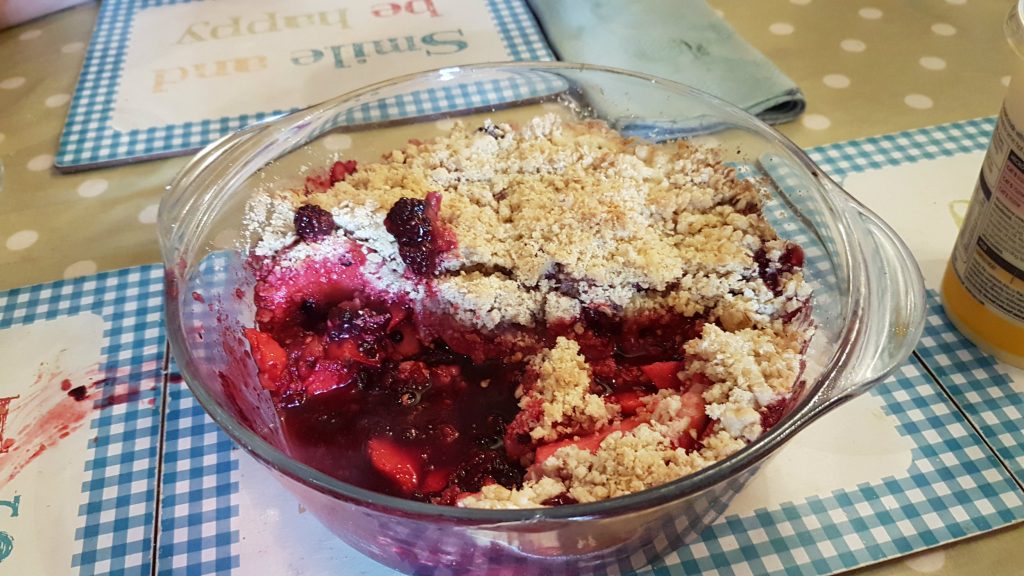 Joe's band at the West End Tap last night